Tag Archives:
sandwich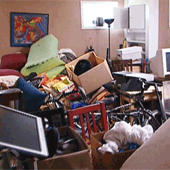 Jeremy loses his voice but that doesn't stop Erik from discussing the bureaucracy of beer.  Erik tries to invent a bar franchise but this leads to an argument of the value of franchises.  Most of the time is spent arguing over the location of a sub shop, the topic abruptly changes to shoes and spending money on quality,

Podcast (tficast): Play in new window | Download
Jeremy and Erik remix their intro, discuss the fundamentals of our debates, the origins of the Fundamental Interconnectedness of all things, the Milwaukee Zoo, Bonobos, monkey pets, the aquarium, technology advances, gadgetry collapse, giant sandwiches, multi-tasking and entertainment.

Podcast (tficast): Play in new window | Download