Tag Archives:
argue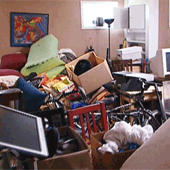 Jeremy loses his voice but that doesn't stop Erik from discussing the bureaucracy of beer.  Erik tries to invent a bar franchise but this leads to an argument of the value of franchises.  Most of the time is spent arguing over the location of a sub shop, the topic abruptly changes to shoes and spending money on quality,

Podcast (tficast): Play in new window | Download
Jeremy and Erik discuss Internet surfing, games for kids, the Large Hadron Collider, wax pessimistic about lazy researchers, speculate on baby boomers,  argue about the start of Viet Nam, discuss George Carlin's take on voting, Jeremy loses his faith in the US political system, and Erik makes a bet with Jeremy.

Podcast (tficast): Play in new window | Download