Tag Archives:
prison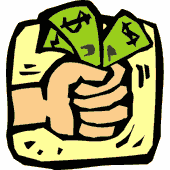 Jeremy and Erik talk about the BBC version of the Hitchhikers Guide to the Galaxy and the movie version of  Zaphods two heads.  Beer distribution inconsistencies are discussed such as Dog Fish Head Brewery and Yuengling (though Jeremy can't remember that name).  Jeremy invents a new reality show focusing on Erik's Children's Resale shop.  Jeremy tells a story of selling an iPhone on eBay and Craigslist including the pitfalls therein.  Patent law, Disney, apple iProduct thievery and privatized prisons are all touched upon.  Finally the guys play a new game called identify Jeremy's junk.

Podcast (tficast): Play in new window | Download
Posted in
TFICast
Tagged

auction, beer, craigslist, disney, dog fish head, ebay, iPhone, patent, prison, reality, sell, yuengling
Leave a comment
Jeremy loses his faith in The Fundamental Interconnectedness of all Things.  It's up to Erik to bring him back in to the fold.  Along the way they discuss the English language (both written and spoken), provide some followup on ihaveamother.com, plan for their impending vacations and babies, talk about things that they were going to do, but didn't, talk about the prison system, discuss a new reality show featuring inmates, revisit the Beer VLog, boobs, working under pressure and finish up trying to find what they've lost.
Oh!  Check out the album cover game at Popsyndiate.

Podcast (tficast): Play in new window | Download
While the Ichiban slows down our brains we try to start the show German, talk about unresearched history of the hamburger, beer vlog ratings and perform our NPR parody.

Podcast (tficast): Play in new window | Download
Posted in
TFICast
Tagged

beer, corporate farms, criminal, downloading, gangsters, hamburger, incarceration, inmate, insurance, moore's law, npr, parody, prison, stock market, stroganoff, vlog, weight loss
Leave a comment