Tag Archives:
iron fist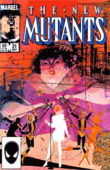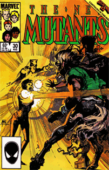 New Mutants #30-31, Secret Wars II #2, Alpha Flight #25, Captain Britain #8, Defenders #146, and Nightcrawler #1-4 from August 1985 to February 1986.
Titles include "The Singer & Her Song", "Saturday Night Fight", "I'll Take Manhattan…", "…And Graves Give Up Their Dead…", "Childhood's End", "Fun!", "How Much is That Boggie in the Window?", "A Boggie Day in L'un Dun-T'wn", "To Bamf or Not to Bamf!", and "The Wizard of Oops!"
Featured are Nightcrawler, Kitty Pryde, Rachel Summers, Lockheed, Spider-Man, Mr Fantastic, Torch, Invisible Girl, Alicia Masters, She-Hulk, Wyatt Wingfoot, Power Man, Iron Fist, Dazzler, Cannonball, Sunspot, Magma, Magik, Warlock, Max Rocker, Ivich, Karma, the Fiend named Mean, a Bamf, Colossus, the Genie Windrider, Pirate Kitty, Lockheed the Dragon, Dark Bamf, Malice, Hate-Monger, Psycho-Man, and the Beyonder.
Theme Music:
Lazlo Hollyfeld – Buffaloallamericacity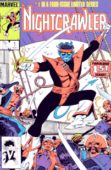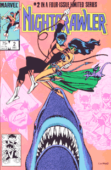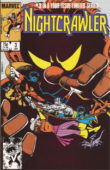 Standard Podcast
[ 1:10:24 ]
Play Now
|
Play in Popup
|
Download
(1475)
Posted in

Danger Room Podcast, Danger Room: The X-men Comics Commentary Podcast
Tagged

alicia masters, Alpha Flight (Series), bamf, beyonder, cannonball, Captain Britain (Series), colossus, dark bamf, dazzler, Defenders (Series), hate-monger, invisible girl, iron fist, ivich, karma, kitty pryde, lockheed, lockheed the dragon, magik, magma, malice, max rocker, mr fantastic, New Mutants, New Mutants (Series), nightcrawler, Nightcrawler (Series), pirate kitty, power man, psycho-man, rachel summers, Secret Wars II (Series), she-hulk, spider-man, sunspot, the fiend, torch, warlock, windrider, wyatt wingfoot, X-Men
Leave a comment
Adam and Jeremy read and comment on Power Man & Iron Fist #57 from June 1979 titled "Pharaohs on Broadway!" This issue features Cyclops, Nightcrawler, Storm, Misty Knight, Colleen Wing, Luke Cage, Iron Fist, and the Living Monolith.
Sound Clips in Show #104
Sir Mix A Lot – Posse On Broadway
Barry White – Can't Get Enough of Your Love Baby
Joseph and the Amazing Technicolor Dreamcoat – Pharaoh Story
Standard Podcast
[ 1:14:11 ]
Play Now
|
Play in Popup
|
Download
(1826)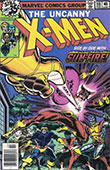 Adam and Jeremy read and comment on The Uncanny X-Men #118 from February 1979 titled "The Submergence of Japan!" This issue features Cyclops, Wolverine, Nightcrawler, Colossus, Banshee, Storm, Professor X, Lilandra, Misty Knight, Colleen Wing, Iron Fist, Sunfire, Mariko Yashida, the Mandroids, and Moses Magnum.
Also included in this episode is commentary on Classic X-Men #24 from August 1988 titled "Vacation".
Sound Clips in Show #100
X-Men: The Animated Series – Japanese Intro
Kunpu-Note – Tsuki No Shizuku (Traditional Japanese Koto and Shakuhachi)
Standard Podcast
[ 1:30:20 ]
Play Now
|
Play in Popup
|
Download
(1858)