Tag Archives:
Amazing Spider-Man (Series)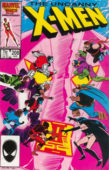 The Uncanny X-Men #208 from August 1986 titled "Retribution".
Featured are Wolverine, Storm, Rogue, Nightcrawler, Colossus, Kitty Pryde, Rachel Summers, Callisto, Caliban, Sunder, Tessa, Sebastian Shaw, Harry Leland, Friedrich von Roehm, Selene, and Nimrod.
Also included in this episode is commentary on New Mutants #43, X-Factor #7, Peter Parker, the Spectacular Spider-Man #116, and The Amazing Spider-Man #282.
Theme Music:
Lazlo Hollyfeld – Buffaloallamericacity
Standard Podcast
[ 55:19 ]
Play Now
|
Play in Popup
|
Download
(1447)
Posted in

Danger Room Podcast, Danger Room: The X-men Comics Commentary Podcast
Tagged

Amazing Spider-Man (Series), caliban, callisto, colossus, friedrich von roehm, harry leland, Hellfire Club, kitty pryde, Morlocks, New Mutants (Series), nightcrawler, nimrod, phoenix ii, rachel summers, rogue, sebastian shaw, selene, Spectacular Spider-Man (Series), storm, sunder, tessa, The Uncanny X-Men (Series), wolverine, X-Factor (Series), X-Men
Leave a comment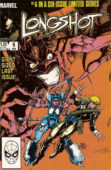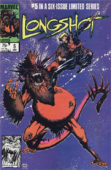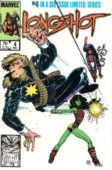 Longshot #4-6, New Mutants #32, Amazing Spider-Man #266, Alpha Flight #27, Captain Britain #10, Defenders #148, and Secret Wars II #4 from September 1985 to November 1985.
Titles include "Can't Give it All Away!", "Deadly Lies", "A Snake Coils…", "To the Ends of the Earth", "Jump For My Love or Spring is in the Air", "Betrayal", "African Nightmare", "The Kickshaws Consignment", and "Love is the Answer!"
Featured are Storm, Dazzler, Longshot, Ricochet Rita, She-Hulk, Spider-Man, Dr. Strange, Mirage, Cannonball, Sunspot, Wolfsbane, Magma, Magik, Warlock, Doug Ramsey, Black Cat, Toad, Frog-Man, Spider-Kid, Heather Hudson, Northstar, Aurora, Talisman, Shaman, Snowbird, Sasquatch, Puck, Karma, S'ym, Spiral, Mojo, Algrim the Elf, Molecule Man, Volcana, and the Beyonder.
Theme Music:
Lazlo Hollyfeld – Buffaloallamericacity
Standard Podcast
[ 1:29:37 ]
Play Now
|
Play in Popup
|
Download
(2373)
Posted in

Danger Room Podcast, Danger Room: The X-men Comics Commentary Podcast
Tagged

algrim the elf, Alpha Flight (Series), Amazing Spider-Man (Series), aurora, beyonder, black cat, cannonball, Captain Britain (Series), cypher, dazzler, Defenders (Series), dr strange, frog-man, heather hudson, karma, longshot, Longshot (Series), magik, magma, mirage, mojo, molecule man, New Mutants (Series), northstar, puck, ricochet rita, s'ym, sasquatch, Secret Wars II (Series), shaman, she-hulk, snowbird, spider-kid, spider-man, spiral, storm, sunspot, talisman, toad, volcana, warlock, wolfsbane
Leave a comment