Tag Archives:
alicia masters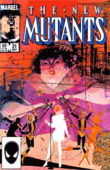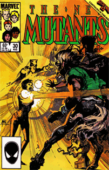 New Mutants #30-31, Secret Wars II #2, Alpha Flight #25, Captain Britain #8, Defenders #146, and Nightcrawler #1-4 from August 1985 to February 1986.
Titles include "The Singer & Her Song", "Saturday Night Fight", "I'll Take Manhattan…", "…And Graves Give Up Their Dead…", "Childhood's End", "Fun!", "How Much is That Boggie in the Window?", "A Boggie Day in L'un Dun-T'wn", "To Bamf or Not to Bamf!", and "The Wizard of Oops!"
Featured are Nightcrawler, Kitty Pryde, Rachel Summers, Lockheed, Spider-Man, Mr Fantastic, Torch, Invisible Girl, Alicia Masters, She-Hulk, Wyatt Wingfoot, Power Man, Iron Fist, Dazzler, Cannonball, Sunspot, Magma, Magik, Warlock, Max Rocker, Ivich, Karma, the Fiend named Mean, a Bamf, Colossus, the Genie Windrider, Pirate Kitty, Lockheed the Dragon, Dark Bamf, Malice, Hate-Monger, Psycho-Man, and the Beyonder.
Theme Music:
Lazlo Hollyfeld – Buffaloallamericacity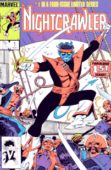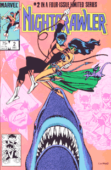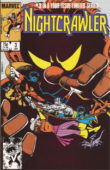 Podcast (dangerroompodcast): Play in new window | Download
Posted in

Danger Room Podcast, Danger Room: The X-men Comics Commentary Podcast
Tagged

alicia masters, Alpha Flight (Series), bamf, beyonder, cannonball, Captain Britain (Series), colossus, dark bamf, dazzler, Defenders (Series), hate-monger, invisible girl, iron fist, ivich, karma, kitty pryde, lockheed, lockheed the dragon, luke cage, magik, magma, malice, max rocker, mr fantastic, New Mutants, New Mutants (Series), nightcrawler, Nightcrawler (Series), pirate kitty, psycho-man, rachel summers, Secret Wars II (Series), she-hulk, spider-man, sunspot, the fiend, torch, warlock, windrider, wyatt wingfoot, X-Men
Leave a comment
Adam and Jeremy read and comment on an assortment of books from October 1974 to February 1975 including Incredible Hulk 180-182, and Giant-Size Fantastic Four 4. Titles include "And the Wind Howls… Wendigo!", "And Now… the Wolverine!", "Between Hammer and Anvil!", and "Madrox the Multiple Man". These issues feature Professor X, Hulk, Wendigo, Wolverine, Hammer, Anvil, Crackerjack Jackson, Mr. Fantastic, Thing, Human Torch, Medusa, Alicia Masters, and Jaime Madrox the Multiple Man.
Sound Clips Featured in Show #74:
The Knux featuring Natalia Kills – 1974
X-Men: The Arcade Game
Mallrats

Podcast (dangerroompodcast): Play in new window | Download
Fantastic Four #28 from July 1964 titled "We Have to Fight the X-Men!"
Featured are Professor X, Cyclops, Iceman, Angel, Beast, Marvel Girl, the Fantastic Four (Mr. Fantastic, the Invisible Girl, the Human Torch and the Thing), Puppet Master, The Mad Thinker, and the Android.
Sound Clips in Show #6
Fantastic Four Golden Record Reprint #1
Title Theme from Fantastic Four ('94)

Podcast (dangerroompodcast): Play in new window | Download
Posted in

Danger Room Podcast, Danger Room: The X-men Comics Commentary Podcast
Tagged

alicia masters, android, angel, beast, cyclops, Fantastic Four, Fantastic Four (Series), human torch, iceman, invisible girl, mad thinker, marvel girl, mr fantastic, professor x, puppet master, thing, X-Men
Leave a comment