Tag Archives:
alexander flynn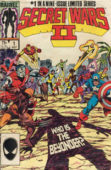 New Mutants #29, Secret Wars II #1, Alpha Flight #24, Captain Britain #7, Dazzler #38, Defenders #145, and Iceman #1-4 from December 1984 to July 1985. Titles include "Meanwhile, Back at the Mansion…", "Earthfall!", "Final Conflict", "Things Fall Apart", "Challenge", "Five Women", "The Fuse!", "Instant Karma!", "Quicksand!", and "The Price You Pay!" Featured are Cyclops, Wolverine, Rogue, Nightcrawler, Colossus, Kitty Pryde, Rachel Summers, Professor X, Captain America, Tony Stark, Iron Man II, Iceman, Moira Mactaggert, Dazzler, Cannonball, Sunspot, Magma, Mirage, Wolfsbane, Magik, Warlock, Legion, Doug Ramsey, Guido, Lila Cheney, Lee Forrester, Max Rocker, Ivich, S'ym, Alexander Flynn, Oblivion, Magneto, Molecule Man, Volcana, Thundersword, and the Beyonder.
Sound Clips in Show #207
The Last Poets – BeYonDer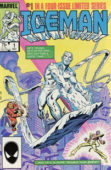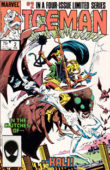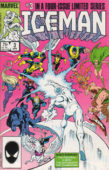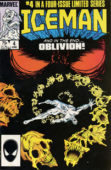 Podcast (dangerroompodcast): Play in new window | Download
Posted in

Danger Room Podcast, Danger Room: The X-men Comics Commentary Podcast
Tagged

alexander flynn, Alpha Flight (Series), beyonder, cannonball, captain america, Captain Britain (Series), colossus, cyclops, cypher, dazzler, Dazzler (Series), Defenders (Series), guido, iceman, Iceman (Series), iron man, iron man ii, ivich, kitty pryde, lee forrester, legion, lila cheney, magik, magma, magneto, max rocker, mirage, moira mactaggert, molecule man, New Mutants, New Mutants (Series), nightcrawler, oblivion, professor x, rachel summers, rogue, s'ym, Secret Wars II (Series), sunspot, thundersword, volcana, warlock, wolfsbane, wolverine, X-Men
Leave a comment
Adam and Jeremy read and comment on an assortment of books from December 1984 to July 1985 including Power Pack #12, Alpha Flight #23, Captain Britain #6, Defenders #144, and Beauty and the Beast #1-4. Titles include "Underground!", "Night of the Beast", "A Long Way From Home", "Dragon Midnight", "Beauty and the Beast", "Heartbreak Hotel", "Showtime", and "Checkmate". These issues feature Nightcrawler, Kitty Pryde, Lockheed, Beast, Dazzler, Gee, Mass-Master, Lightspeed, Energizer, Poltergeist, Link, Callisto, Caliban, Leech, Masque, Beautiful Dreamer, Annalee, Piper, Erg, Tar Baby, Ape, Max Rocker, Ivich, Alexander Flynn, and Dr. Doom.
Sound Clips in Show #205
Tom Waits – Underground
Drop Kick Murphys – The Season's Upon Us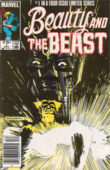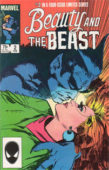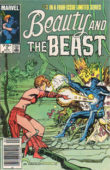 Podcast (dangerroompodcast): Play in new window | Download
Posted in

Danger Room Podcast, Danger Room: The X-men Comics Commentary Podcast
Tagged

alexander flynn, Alpha Flight (Series), annalee, ape, beast, beautiful dreamer, Beauty and the Beast (Series), caliban, callisto, Captain Britain (Series), dazzler, Defenders (Series), dr doom, energizer, erg, gee, ivich, kitty pryde, leech, lightspeed, link, lockheed, masque, mass-master, max rocker, nightcrawler, piper, poltergeist, Power Pack, Power Pack (Series), tar baby
Leave a comment